Digital Marketing & Your Business
In any healthily growing partnership, there will be good times and bad times. Over time, it's not uncommon for the parties involved to become complacent in their roles, expectations, and responsibilities, but this can lead to fatigue, the uncommunicated strain on the partnership, and festering animosity in the business relationship. If left unchecked, it could easily lead to missing your business' quarterly conversion targets, or even worse, your end-of-year stretch goals.
Why Am I Stressed About My Media Plan?
In this golden age of instant gratification, you as a brand manager, media mogul, or business owner are beholden to deliver on nigh-impossible growth targets, to multiple business shareholders, year after year. If your agency partners are not contributing to making your job easier, they are by the very definition, making your job (and by proxy, your life) harder. Luckily for you, there's an easy way to tell that it's time to find yourself a new marketing agency partner that will treat you with the accountability, respect, and transparency that you deserve. Move over, unpaid overtime, it's time to find a new agency that meets YOUR needs! Below you can read about 9 signs (yes, nine and not 10) that it may be time to start putting out some RFPs, and telling agencies that you're open for new business!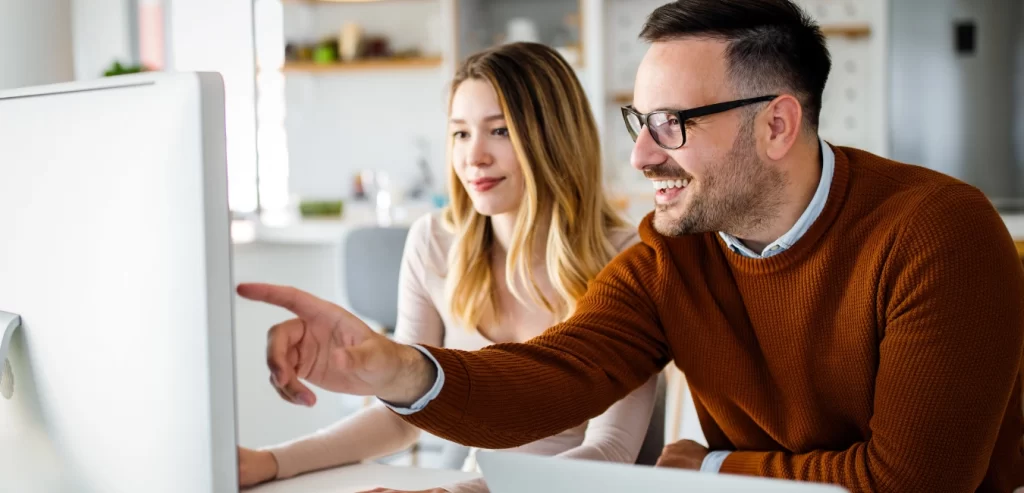 How To Tell It's Time to Move On From Your (Agency) Partner
Your Current Agency Partner Is Never On-Time or Organized in Meetings
One simple litmus test you can use is to see whether or not your agency partners respect your time. The old adage of "time is money" rings especially true, especially if your current agency partners or independent contractors bill you on an hourly basis. Don't let your agency off the hook for showing up late to meetings, or not having a proper agenda to help guide the conversation along, you and your brand deserve better.
They Never Want To Try New Things With You
Google Ads, Meta Ads, LinkedIn Ads, Microsoft Advertising, Reddit, Quora, Pinterest, Spotify, TikTok, Programmatic DSPs, Traditional Media Deployments; the possibilities are ENDLESS. If your current agency partners aren't coming up with new tests, opportunities, or optimization opportunities, they are doing something wrong. Growth happens through innovation. If your business isn't growing, your business is falling behind!
They Don't Message You First
If they aren't messaging you first, they're not thinking of your brand! Any agency worth their retainer fee will come to you with recommendations, a summary of results, and what can be done better for future deployments. If you have to constantly ask for updates on media performance and how to hit your growth targets, it's time to move on.
Their Performance is Leaving Your Brand Constantly Unsatisfied
This is a sensitive topic for many agencies, as any marketing partner typically prides themselves on delivering mind-blowing results for their clients time after time. If they are leaving your brand high and dry after months of trying and failing, it's important to remember that you have your quarterly and fiscal year targets to hit. Find an agency that knows how to hit that sweet spot for you.
Deliverables Are Consistently Made With Bare Minimum Effort
Oftentimes when a client asks for an ad hoc data pull where speed and accuracy are of the utmost importance, it's normal for agency partners to deliver a lightly formatted excel sheet. However, if this is also the case when it comes time to deliver reports of quarterly or annual results, there may be something wrong with your media partnership.
Your Current Media Agency Partner Forgot Your Anniversary
Most scopes of work retainers are signed for annualized or multi-year agreements, depending on the scope and breadth of the proposed media plans. If your media agency partners do not deliver a summary of results, optimizations, and roadmap for the next year within a reasonable timeframe, it may be time to consider a new partner that treasures your company.
Your Marketing Partner Fights With You On Platform Decisions
Whenever money and results are at stake, there will always be some amount of friction. It is your agency's responsibility to inform and educate you as the brand representative as to why certain platform choices may be beneficial. If they are constantly fighting with you about their questionable platform choices, then perhaps it's time to find a new agency that can properly communicate their reasoning and process.
They Won't Help Your Diagnose Or Fix Problems In Your Accounts
Ad platforms are always updating their advertising policies, and in some cases, may end up inadvertently restricting your company's PPC viability. It is up to your agency partners to stay up to date with policy restrictions and let you know when changes need to be made to remain compliant with policies.
They Never Ask About How to Improve Your Partnership
The best way to improve a relationship is by communicating with your partner on where / how to strengthen yourselves on notable shortcomings. If your partner fails to identify any lapses in communication, either they're the perfect agency and don't need to improve their processes, or more likely than not, they are failing to understand the benefit of hosting workshop sessions that allow you to air your grievances constructively and civilly.
Final thoughts
Obviously, the items we covered above are just the tip of the iceberg, but they should give you a good idea of what to look out for. Working with an agency to handle your Google ad strategy can be invaluable to any business. Finding an agency you can trust can prove difficult, however. NAV43 is a marketing agency that specializes in Paid Search Campaigns. Give them a call today to start working on achieving your business goals.