There is no doubt that the Covid-19 pandemic has irrevocably changed the business landscape we find ourselves in. The Pandemic was responsible for a massive shift in customer buying behaviour, and marketing patterns. The traditional brick-and-mortar shopping experience is quickly being replaced to a large extent by a more convenient digital one. But we all know that within major change always lies great opportunity. Brands that are willing to adapt to these changes will ultimately be able to grow their bottom line tremendously. In this article we will look at: what an effective paid marketing strategy is, how to measure success, and what aspects to pay attention to. In short, we will look at how to make money with Google Ads.
What is a paid marketing strategy?

An effective paid marketing strategy is basically what plan you will use to directly communicate and entice your prospective customers with an idea. You put some money behind the strategy to ensure it gets seen, but to make sure it's effective you must first understand the business, the customers within the market, and the industry as a whole. During the planning phase of a paid marketing strategy, it is crucial that the marketing department and the industry experts work together to find the right approach.
Unlike traditional marketing that can take a long time to show results, paid online ads can provide you with insight within a matter of days or weeks. This near-instant feedback allows you to constantly evaluate, and adjust your strategy. You are able to make quick decisions and adapt easily to the shifting sands that are marketing post-Covid-19.

How do we measure success?

Industry averages can be extremely helpful to gauge your paid campaign's performance. Your eCommerce efforts will have their own Key Performance Indicators (KPI) based on:
the quality of your products
the size of your target market
the intensity of competition
your brand awareness
the quality of your marketing efforts.
Each of these factors impacts what strategy would be most effective, and what results you should expect. Best practices are important but equally important to the effectiveness of your strategy is that it is personalized to the specific needs of your business.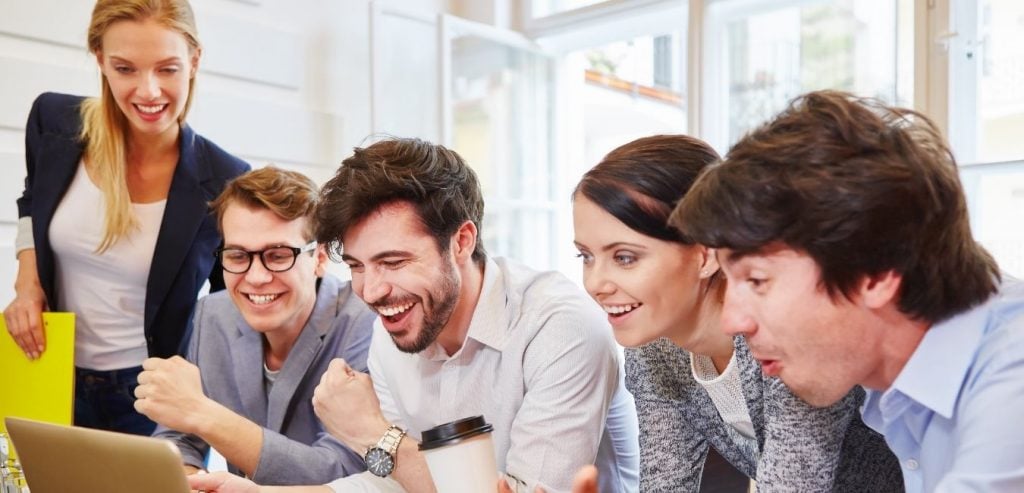 Understand Your Space

Shifts in the marketing landscape are inevitable; from an unexpected dramatic increase in the demand for your product or service to a new competitor entering the market. A solid understanding of the internal, external and seasonal changes within your industry is crucial to finding a paid marketing approach that can effectively navigate these changes, and ensure the success of your google ads results. Working with a proven paid Search agency like NAV43, and knowing what mistakes Search Marketing Agencies make to look out for could prove to be a crucial component to your success.
There are several factors that may impact your paid marketing efforts, but your competition and navigating specific industry requirements are some of the most important to keep in mind.
The more competitive the market is the harder it is to see significant success in your google ads results. Competition can mean both a greater quantity of competitors and a greater quality of your competitor's product offering. See the list below for a summary.
Competitor Quantity:

Direct Competitors or companies in your niche.
Indirect competitors that fulfill a similar need to your product.
Competitor Quality:

More product features.
Additional perks.
Ease of use of the product.
Product presentation.
Website experience.
Specific Industry requirements are another important factor that might influence your paid search strategy performance quite significantly if they present an obstacle to your tactics. An example of this would be; Health and Wellness companies have regulations that prevent them from using remarketing lists to limit the ad copy used on their site, and ads.

Paid Ads Case study
At the end of the day, the only proof of success is actual results. Let's take a look at how NAV43 tackled Imaware's Paid ads campaign and achieved tremendous success with their Google Ads results.

Imaware is a brand that provides home medical test kits online to allow screening and monitoring of one's health and wellness.
Imaware approached NAV43 with a unique challenge. As a seller of Medical (blood test) Kits, it operates within a space that is both highly competitive and highly regulated. (medical verticals are very regulated on Google.)
They asked NAV43 to drive a paid marketing strategy that will increase brand awareness and ultimately improve monthly sales.
By combining NAV43's understanding of their space and specific goals, they managed to drive a paid marketing strategy that improved imaware's monthly sales from Google Ads by 94%!

This was accomplished despite spending 6% less compared to a month before NAV43's involvement.
The reason behind this massive success was directly linked to focusing on Google Ads' core best practices: reaching the right audience at the right moment.
Throughout the campaign NAV43 consistently evaluated and adjusted their tactics. Areas that was tested and optimized included:
ad formats
targeting
ad copy
landing page experience

While Imaware is undoubtedly a win for NAV43: testing, optimizing, and constantly improving on your paid search efforts are never-ending. It's important to recognize early on what works, and to double down on these efforts as quickly as possible.
Paid marketing efforts have undoubtedly been proven to be your best tactic in this brave new post pandemic, highly digitized world we find ourselves in. By learning to adapt quickly to the changes, and partnering with specialists in the field, this could turn out to be the biggest opportunity to capitalize yet.
Have a look at NAV43 and what results they consistently get, and get in touch!