How to Structure Your B2B Search Account
Successful Business to Business Advertising Starts with Careful Planning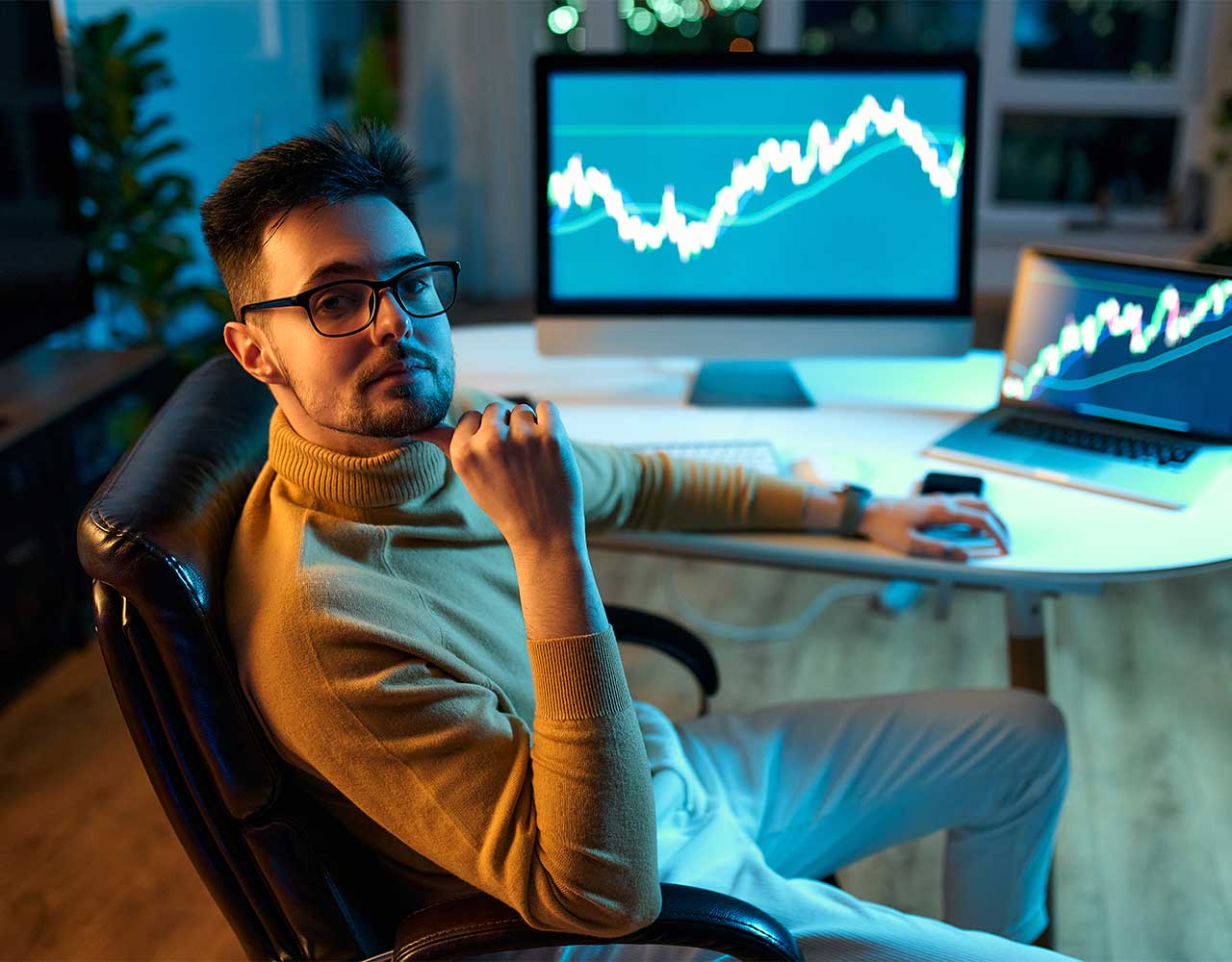 A properly thought-out account structure can have a huge impact on results for your business to business search campaigns. Making sure campaigns are separated based on the factors that are the most important to your business, like budget and geography, is the key to getting a solid ROI on your marketing efforts.
Continue reading to learn why account structure matters and how to create the right structure for your business.
Why Does Account Structure Matter in B2B Search Advertising?
More Control, Less Waste
Think of your search account like a moving box. It's hard to find any one specific thing when every item is tossed in there without much care or consideration. There might even be things in that box you didn't want in there.
Your Google Ads B2B Lead Generation campaigns are exactly the same. If all your products, target geographies and ads are all tossed into the same campaign, it can be almost impossible to understand what's working and what's not. You could end up spending a large chunk of your budget on things you didn't want to. Even worse, all that clutter actually makes it more difficult to optimize, ending up in a lot of time wasted.
That's why it's important to create a solid game plan upfront.
Match Types Now Cast Much Wider Net in 2021 Onward
Another important consideration is that earlier this year, Google changed the way match types operate, in a move that some search strategists believe 'loosens the parameters too broadly' which could allow for a lot of irrelevant unrelated queries to trigger their ads. As a result, this could result in wasted ad spend unless an expansive list of B2B negative keywords gets applied to their campaigns prior to launching.
Break Out Your Google Ads B2B Lead Generation Campaigns Out Based on Your Lines of Business
As a general rule of thumb, every campaign in your B2B Google Ads account should represent a line of business or product category you want to advertise. 
Google Ads operates according to strict hierarchies. Assuming you setup your campaign bidding strategies properly, your ad budget gets prioritized on keywords that generate the most Conversions or ROAS, then to keywords with the highest CTR, then to keywords that match impressions to your target audience.
You have to apply the same hierarchies to your account structure.
Start by thinking about your marketing objectives. These can be brand awareness, form fills, purchases or re-engagement, for example. These will be your top-level buckets.
Next map out your lines of business and all the products/services that fall within it to one of these objectives. 
Then think about location targeting. You might have different marketing objectives for various markets.
Each of these buckets should be its own campaign.
Next create ad groups related to the words or phrases that people would use to learn about your product or service
Allocate Your B2B Google Ads Spend Based on Profitability and ROI
Now that you've created your campaign structure, you're now able to optimize the various campaign-level settings, including:
Bidding strategy – this tells Google Ads whether to bid up or down based on conversions (volume or value), impression share, as well as click or impression volume.
Location and negative locations – this tells Google Ads where to show your ads and where not to show them
Campaign type and campaign networks – this tells Google Ads whether to run search, display, shopping or video ads, as well as where to run them, including on the Google Search page, partner networks or on the Google Display Network
Devices, ad scheduling and other settings – this tells Google whether to run ads on desktop, mobile, tablet or connected TV, as well as what times/dates to run your ads
Most importantly, you can set the daily budget at the Campaign level. This determines how much your campaign can spend per day. It's important to realize that Google Ads can spend up to 2x the amount you set if it predicts opportunity. However, Google will never spend more than your daily budget over a 30-day period if left unchanged.
Your daily budget directly impacts your ROI. Spend too much on low-performing campaigns, or on products and services that aren't very profitable and see your ROI plummet. 
How to Determine the Right Daily Budget for Your Google Ads B2B Lead Generation Campaigns
First of all, it's important to set a realistic timeline for evaluating the profitability of your campaigns. Due to a lengthy purchase and consideration cycle, very rarely do B2B search campaigns provide a positive ROI or profit on Day 1. 
Here are a few things to consider when setting the daily budget for your campaign:
Determine which products and services are the most profitable (in the short term as well as in the long term) for your company
Pick a fair evaluation period (typically 30 – 60 days for a brand new campaign) and 
Set a realistic ROI your campaign should deliver. You can benchmark this against past marketing initiatives or industry averages if they're available to you
Figure out how much budget you can allocate to each product or service based on their profitability
Factor in how competitive your space is and determine the lifetime value of acquiring a new customer 
Divide each product's budget  by the number of days
If you have campaigns for various geographies, you'll then have to subdivide that budget for each location
Set regular and frequent milestones to compare the ROI of your various campaigns, for example every 2 weeks or monthly
Constantly reassess the profitability of each campaign as you continue to optimize
Best Practices: B2B Google Ads Strategy Tips You Can Actually Use
No two businesses are exactly alike, and so no two B2B businesses will have the exact same Google Ads Search Account structure. That said, there are a few key best practices that every B2B Google Ads Strategy should include.
We've put together a high-level checklist to include in your account:
Ads that talk about your products or services, but more importantly, ads that talk about how they benefit your potential customers
Perform strong keyword research to make sure you have relevant keywords for your campaigns, and strong ad copy that helps you stand out and capture clicks to websites
Less than 5 keywords in every ad group to make it easier to keep a tighter focus
An exhaustive B2B Negative Keyword List to help ensure your ads only appear for highly relevant searches
At least 3 Expanded Text Ads and 1 Responsive Search Ads in every Ad Group
Including Callout, SiteLink and Structured Snippet extensions with every campaign. Adding other ad extensions (like Price Extensions or Promo Extensions) as applicable.
Have relevant landing pages for keywords, make sure they can capture leads by the type you want to capture and you have offers to get them into the sales funnel
Conclusion: Don't Just Lump Everything Together
Setting up the campaign structure of your B2B Google Ads account based on needs of your business is the first step in ensuring you get best overall marketing results. Think carefully about what products you want to advertise and the locations where you want to advertise them.  Or simply put: structure your campaigns based on what you want to spend your money on promoting.
Remember: just grouping everything in one single campaign limits your control over that campaign, since you're then unable to choose how to prioritize your marketing dollars. As a result, you may end up spending a lot of your budget on the things you didn't want to.
About NAV43: A Technical B2B Search Marketing Agency
NAV43 is a technical B2B search marketing agency headquartered in Toronto, Canada. We've earned our strong reputation in the industry through innovative, ROI-focused marketing strategies and through maintaining a diverse roster of satisfied clients. 
Whether you need our expertise to optimize your Google Ads search account, increase your page speed SEO or migrate your website to a new domain, you can count on us to get the job done right.
Need help cutting through all the clutter of your B2B search account? We'd be happy to help.
Wondering how much do Google Ads cost? Explore the essential cost considerations, optimization tips, and cost management strategies for your PPC campaign.

Wondering how much do Google Ads cost? Explore the essential cost considerations, optimization tips, and cost management strategies for your PPC campaign.

If left unchecked, it could easily lead to missing your business' quarterly conversion targets, or even worse, your end-of-year stretch goals.

If left unchecked, it could easily lead to missing your business' quarterly conversion targets, or even worse, your end-of-year stretch goals.

By shifting the way we show value behind our products and services, we can reach our core demographics no matter how elusive they may seem.

By shifting the way we show value behind our products and services, we can reach our core demographics no matter how elusive they may seem.