Google ads can either be the best or the worst thing to ever happen to your online business. It has the potential of getting your brand in front of millions of users that are ready to buy exactly what you are selling, or if handled incorrectly, it can bleed you dry in very little time with nothing to show for your efforts.
In this article we ask the question: Are Google Ads really worth it? We look at the opportunities and risks associated with google ads, and we dive straight into ways to set you up for success with Google Ads.
Opportunities and Risks of Google Ads
Any savvy marketer worth his salt will tell you that Google ads are still the best way to get your product in front of a huge audience quickly. Statistics show that almost 93% of all online experiences start with a search engine like Google. This is massive!
Even for a fairly new brand, Google ads provide you the opportunity to get in front of users that are looking for exactly what you are offering. The potential of skyrocketing your online revenue is huge.
But like with everything else in life, there are also risks associated with Google ads.
There are costs associated with this kind of advertising. Every time someone clicks on an ad your account is charged, how much you pay can be determined by a variety of factors including geographic location, market, keyword, competitors' bids, and a bunch of other factors.
Engagement is of course also not guaranteed. A lot of research is needed to ensure that you are showing up for the correct search term and that your ad copy is convincing enough to entice the searcher to click through to a sale.
Navigating these risks might seem daunting for first-time advertisers that might not even know how to start with Google Ads, but luckily Google ads provide great resources to help you reach your goals.
Types of Google Ads
If you think that search ads are the only way to utilize Google ads on the search results page (SERP) you would be making a mistake. Google ads offer a wide range of ad types to effectively court customers.
Types of Google ads:
Display Ads – visual ads that is shown across potentially millions of websites.
Shopping Ads – Ads shown across the web that feature product image & prices.
Video Ads – Video ads that can be shown across YouTube (the world's second-largest search engine)
App Ads – allow for advertising of apps across Google's network.
Discovery Ads – YouTube, Gmail, Discover Apps, etc.
Performance Max Ads – a goal-based campaign that spans across, multiple types of ads to drive traffic.
Using the right combination of ad types is crucial to the ultimate success of your campaign. Make sure you clearly understand your target audience and their search intent and find a way to effectively connect their searches, the types of ads you use, and your products or services.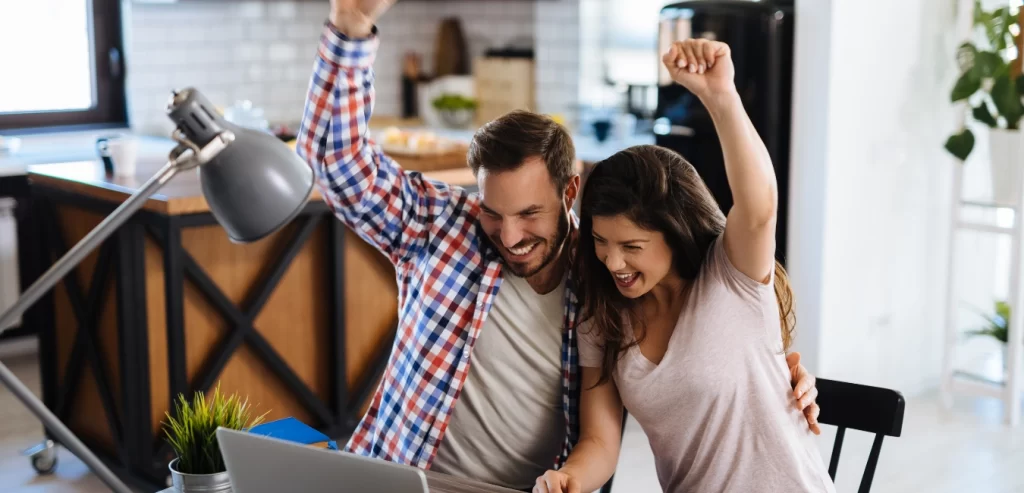 What makes Google Ads worth it?
In this internet-obsessed world we live in, Google ads provide a relatively cost-effective way for businesses of any size to engage with an almost unlimited amount of people. You can adjust your ads to hone in on the most promising section of your target audience. It is very flexible in its use. You can start, stop, or change the parameters of your bids at any time.
What can help your Google Ads Efforts?
You should be under no illusion that a Google Ads campaign needs a lot of research to ensure success. Running ads without this is like flushing money down the drain.
Make sure you know exactly what your budget is, and what you hope to get out of an ads campaign. Partnering with a digital marketing agency like NAV43 , and their Paid Search Marketing Specialists is an easy way for you to clearly define your goals, research keywords, and create high-quality landing pages that convert.
Remarketing list needs to be created to bring users back into a sales funnel to ultimately drive them towards a sale.
Select the right audience for your business, focusing on people that are ready to buy.
Once your ads campaign is up and running, make sure you analyze the data constantly. You need to pay attention to the Google Analytics metrics you put in place and be ready to act swiftly if adjustments to the campaign are necessary.
Final thoughts
So are Google Ads worth it? Absolutely! Google ads remain the best way for any size business to get their products in front of a target audience that is ready to buy.
It's an amazing way to not only raise awareness of your brand but dramatically drive traffic and hopefully sales in an extremely cost-effective and flexible way.
Speak to a qualified Google Ads specialist today to find out more about how an ads campaign can completely transform your business. NAV43 is a digital marketing agency with a focus on search marketing. Contact them today.