Introduction
Finding the right tools for SEO can be tough due to the fact there are so many different tools to choose from. Between analytics and the dozens of keyword and backlink trackers available, where do you start when it comes to SEO monitoring tools? Today I will be sharing with you some of the best SEO monitoring tools on the market so you can decide for yourself if these are the right ones for you or not. The tools mentioned are used by many professionals in the SEO world. I will briefly go over each one to give you some insight on what they are, how much they cost, some detail about what they offer, and why you should be using them.
Best Keyword Tracking Tool – Rank Ranger
One of the best SEO monitoring tools out there for keyword tracking is Rank Ranger. It's customizable with a ton of display metric options and advanced filters to suit your needs. Display metric options:
Overall rank change

Search volume

SERP snapshot
Advanced filters base on:
Top 10 to top 100 keyword results

Domains

Type of rank change
Packed with monitoring features such as rank and visibility, landing page and SERP competition graphs, it's a no brainer why Rank Ranger is so popular within the SEO world.

It's a pay to use tool that gives you access to daily keyword tracking and analysis. You can track as many as 2,500 keywords at a time and up to 50 campaigns using the PRO plan. At $69 a month using the basic plan you get more than enough keyword tracking when starting out. This is a bit more expensive than other keyword rank tracking tools out there but the accuracy and ease of reporting makes up for it, especially when being used by SEO agencies.

Rank ranger has spot on accuracy when it comes to keyword rank tracking on Google. You can track keywords and search volume for both you and your competition to see what the keywords are ranking for. One of my personal favorite graph is the SERP SEO monitoring feature. This graph gives an amazing 30 day vision showing the top 20 search results and how the battle on the SERP works.  This is a great way to monitor how google bumps websites up and down on a day to day basis and provides insights to both you and your clients. It also helps to explain certain fluctuations that are happening with your tracked keyword rankings.

Rank Ranger also has a very user friendly interface, looks great and is visually easy on the eyes for those long days spent building reports and tracking keywords. Another great feature is that it includes some of your basic webpage and backlink information from Majestic, Ahrefs, and MOZ.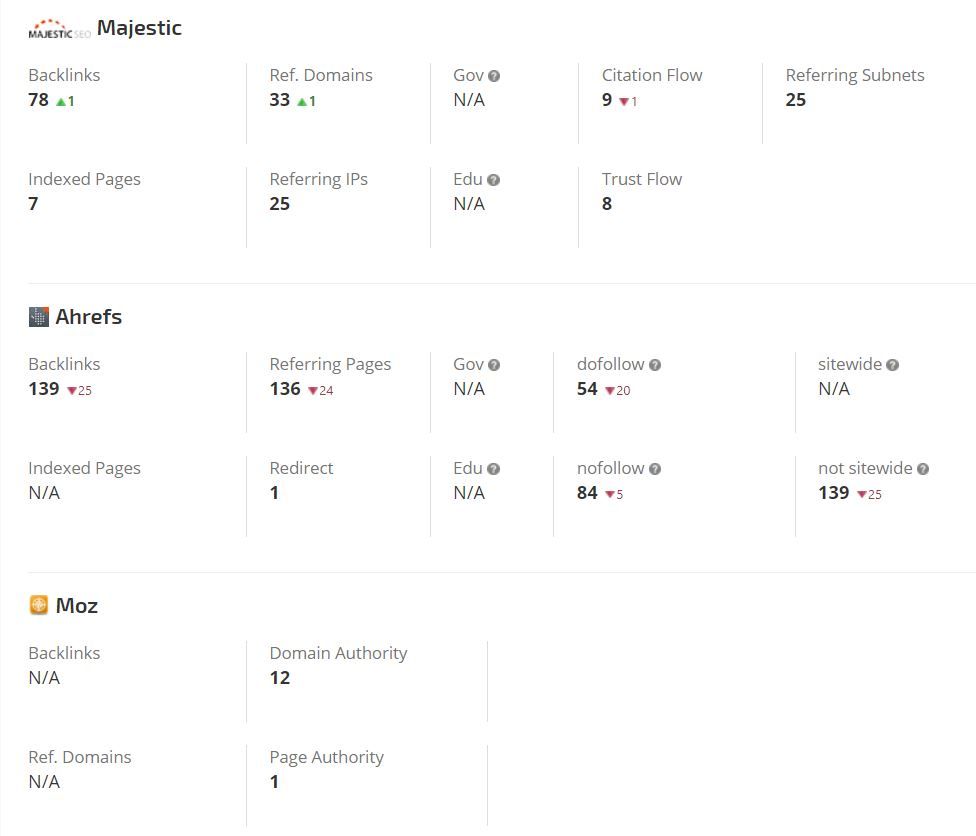 Rank Ranger also has a few other features that make it even more appealing. Not only is it super easy to export customized reports in many formats, but it also includes a feature that allows you to slap your official SEO logo on it to make your client reports look that much more professional.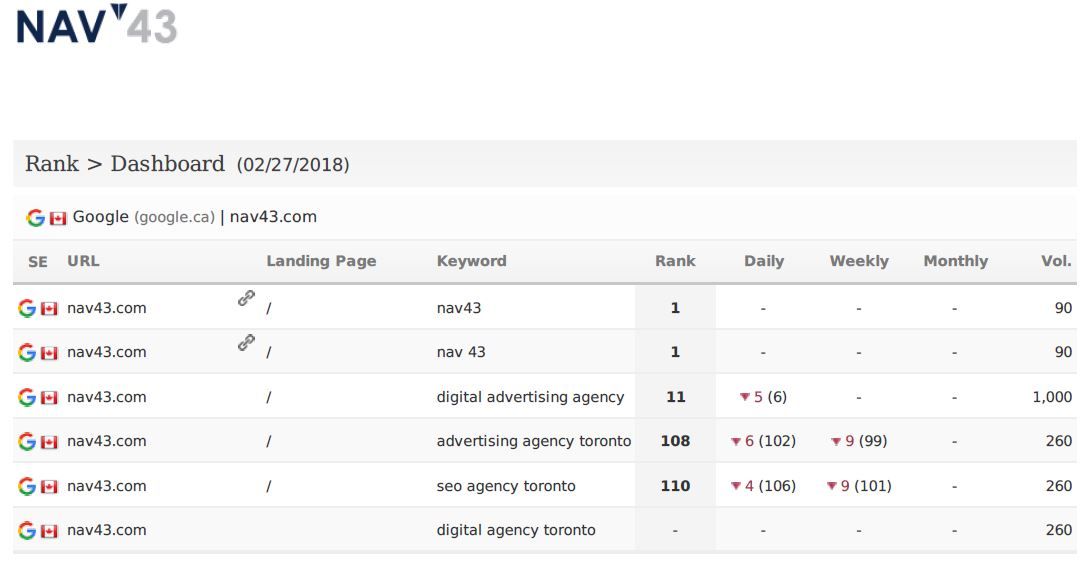 Overall Rank Ranger is a great tool, and because of its accuracy, I personally think it's the best keyword tracking tool out there. I highly recommend Rank Ranger to any SEO looking for a keyword rank tracking and analysis tool. In my eyes this tool is well worth the money and if you're trying to to get more insight on keyword tracking and analysis at a higher degree, Rank Ranger is definitely the tool you should be looking into.
Best Backlink Analysis Tool – Majestic
Majestic is a pay to use backlink tool used for link building and analysis. With the lite plan this tool has custom plugins and a bunch of great features to make link building and backlink research a walk in the park. You can get 1 free look up per day if you're interested in trying the tool out before making the commitment to buy for a full month.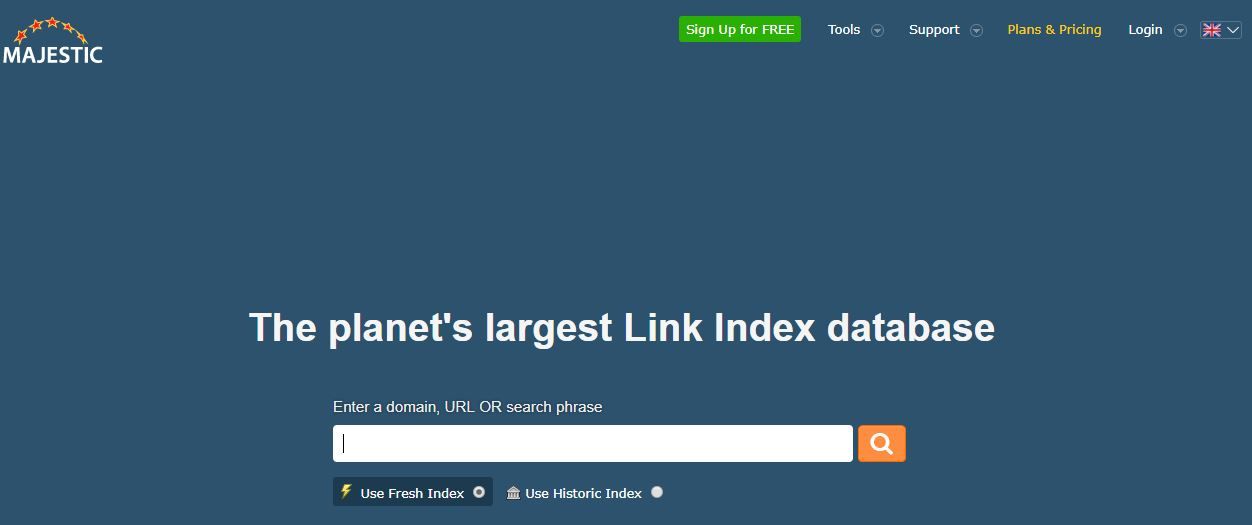 As we all know, backlinks are very important when it comes to SEO. Using only the best SEO monitoring tools like Majestic makes backlink building and research much easier.  Some of the best features Majestic has to offer are simply their proprietary metrics and how accurate they are. My personal favorite metrics are the trust flow and citation flow metrics. At a quick glance, you can get a pretty good idea of how much authority a website has. The topical flow metric is used to categorize the types of backlinks. You can also track the amount of backlinks and referring domains that are pointing at the website. To top it all off,  you can find all this information one click away under the summary tab–it doesn't get much more user friendly than that!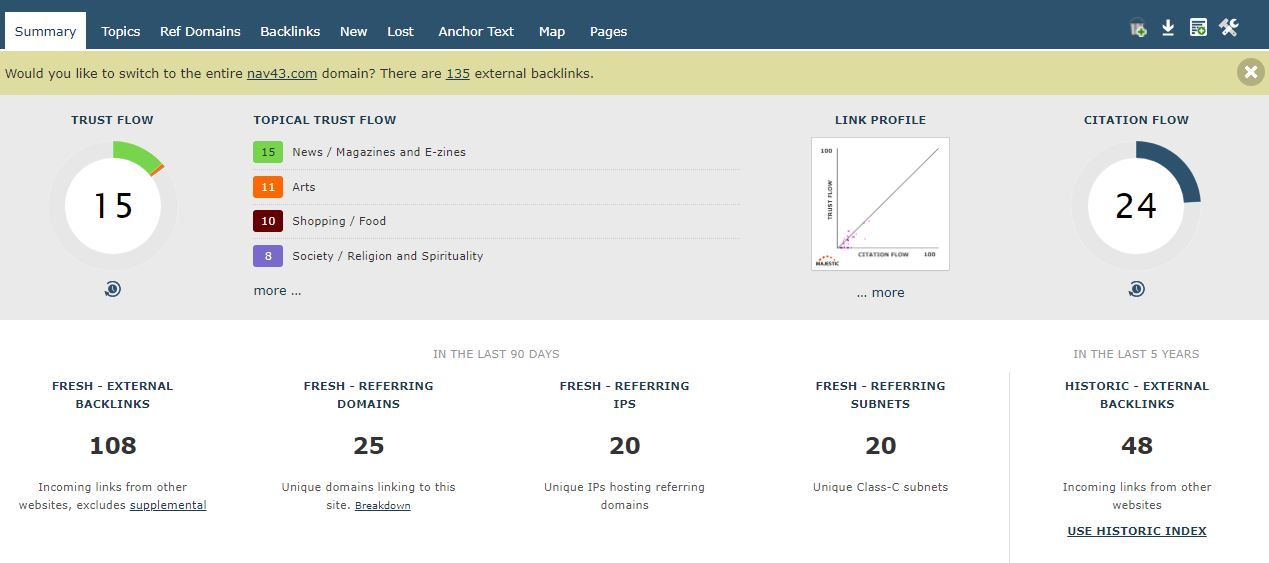 Majestic is a very powerful tool and can be used for many applications. You can view the backlinks of a competitors website that you're trying to out-rank, find broken links for link building, or use it to find backlinks for your own or a client's website.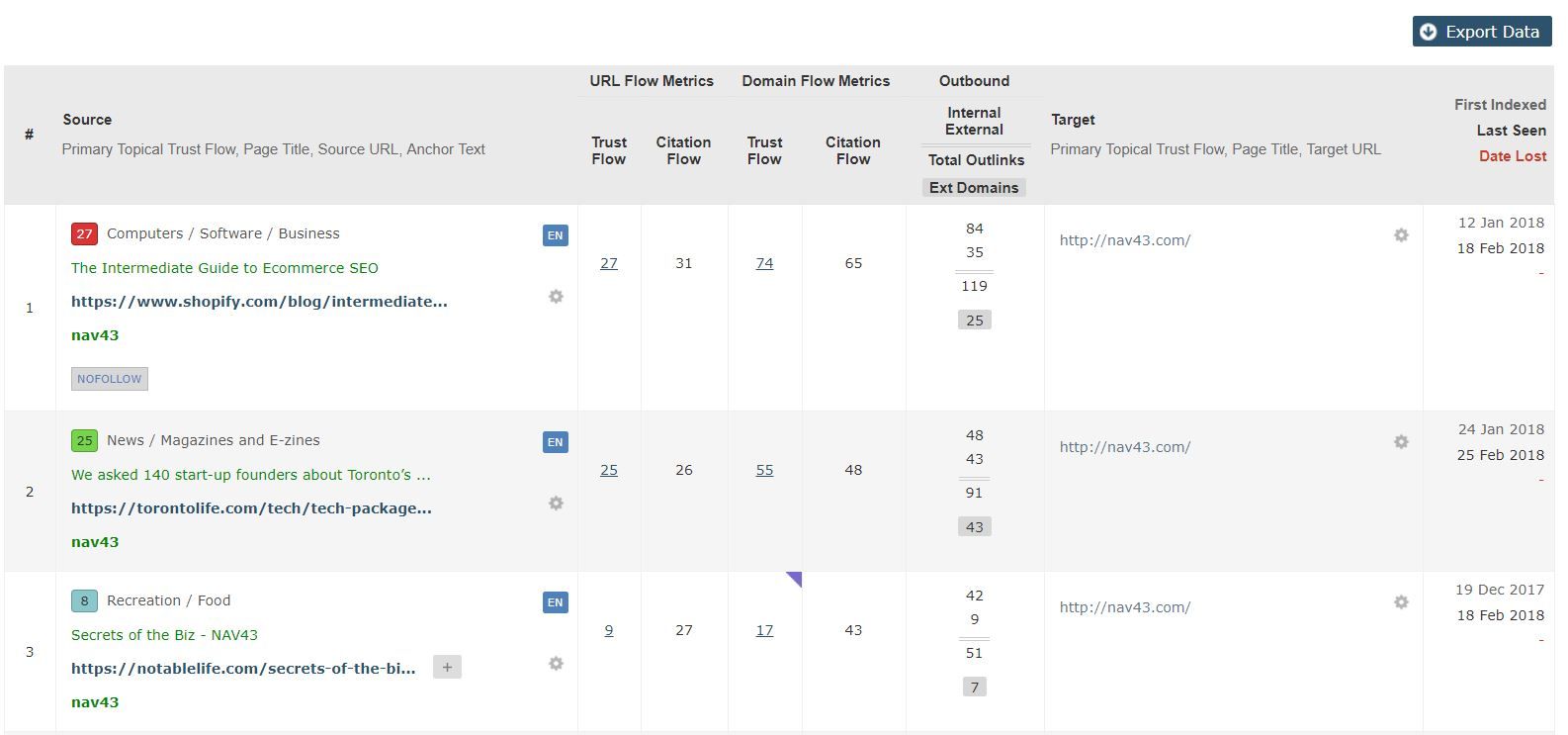 We also all know that client reporting is a very important aspect of the SEO industry. This tool has a feature that allows you to easily export data into many different types of formats such as excel, .csv, .tsv, and Google, making client reporting a cinch.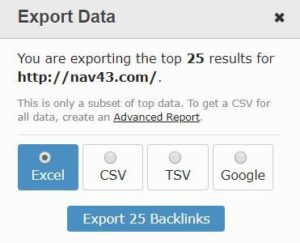 Majestic is not only a great backlink tool, but it's fairly cheap compared to other backlink tools such as Ahrefs. Starting out at $79 you get all the features you need for backlink research.  Full API access runs at $399 per month–this is more useful if you want multiple logins on your account or if you are running/hosting some type of SEO metric scraping application.
Majestic

Ahrefs

Majestic is arguably the best backlink analysis tool in todays market. It looks great, has a super user friendly interface and it's exactly what you want in a backlink analysis tool. If you're into affiliate marketing, running campaigns for clients or pretty much any other type of SEO work, I highly suggest looking into Majestic and giving it a try.
Best Competitor Analysis Tool – SEMrush
One of the Best SEO monitoring tools in the industry is probably SEMrush, not only is this a great tool for for keywords and traffic analysis, but it's a very versatile tool in general. This tool is the perfect all in one package for SEO, and is my personal favorite.

SEMrush is all in one tool that offers paid/organic traffic, keyword tracking and backlink analytics. Starting at the Pro level for $99 a month you get 1 login and an all in one tool for pretty much all your SEO needs. If you're thinking about getting the business plan, you get extra features like local and historical traffic data, domain and keyword historical data, increased daily results and reports, and can track up to 5,000 keywords with an additional 9 logins at $140 each.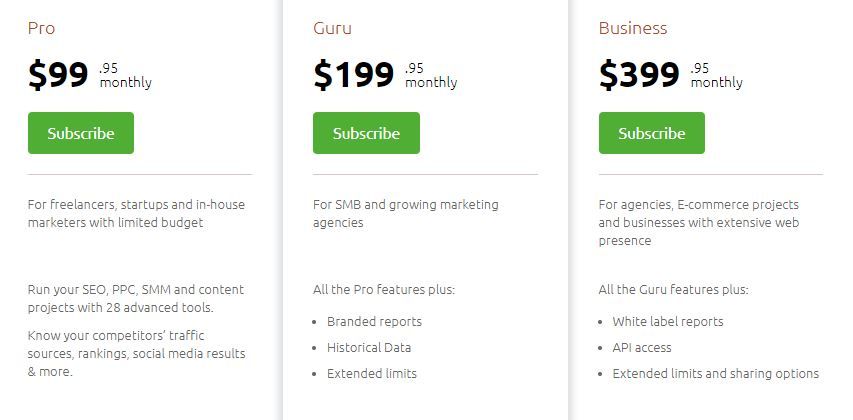 SEMrush is very popular among many SEO professionals, and for good reason. Not only is it the best competitor analysis tool out there but its also a great all in one tool packed with a ton of metrics and features. Being able to track your competitors keywords, organic/paid traffic, and backlinks on a whim is a great start to why this tool is so useful. You can even pinpoint what country their traffic is coming from with the more expensive plan. Being able to understand your competition and make changes to your strategy based on the results is why SEMrush is one of the best SEO monitoring tools on the market today.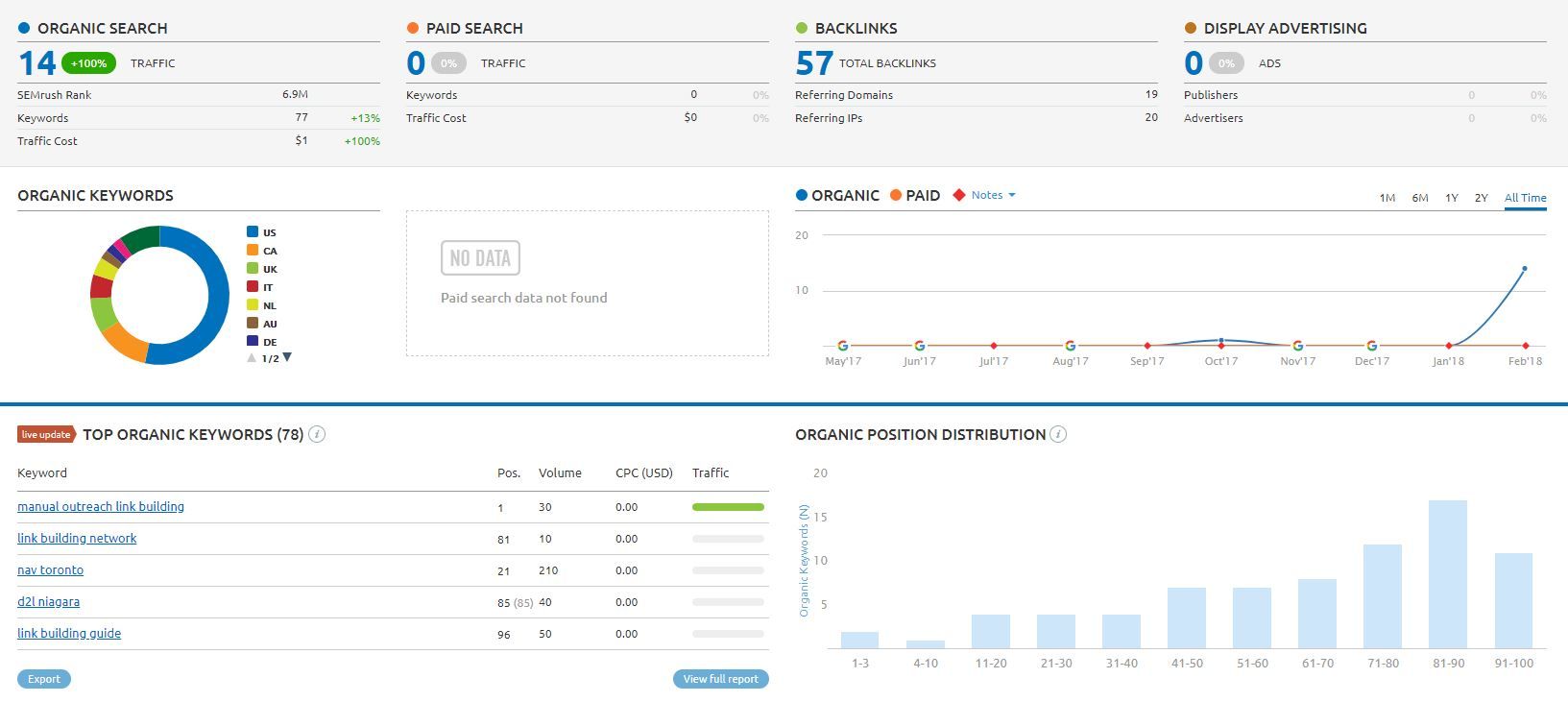 Another great feature SEMrush has to offers is their SEO website audit. This audit will help you identify issues that may be compromising your SEO and give you direction on how to fix the problems. Creating client reports is also very easy to do, they are customizable and can be exported into a PDF with ease.

SEMrush is the best competitor analysis tool if you're just starting out. For $99 a month you get all the basics required to get your SEO game where you want it to be. Even if you're not new at SEO and just don't have a ton of money to dump into multiple tools, this is probably your best bet! Super user friendly, looks great and packed with a ton of features. I highly recommend this tool to any SEO!
Conclusion
All three tools that have been featured in this blog are great, but no single SEO has the same plans or strategies on what they want to accomplish. If you're new to SEO or looking for a new tool to upgrade from an existing one, hopefully after reading my blog you have an easier decision on choosing the best SEO monitoring tools for your strategies and campaigns.
Want the kind of SEO help only a specialist can give you? Then…