You might not believe it, but content marketing has actually been around for a long time. The modern world of content creation and distribution is just a new layer on top of an old practice. However, the way that businesses have come to use content to grow their business has changed substantially in recent years.
While most business-to-business (B2B) companies still aren't using content marketing as much as they could, the practice is growing rapidly.
To give your B2B company a boost in this regard, you are going to need some help from a dedicated content marketing agency. These agencies specialize in giving their clients everything they need to produce high-quality content pieces and distribute them effectively across various channels and platforms.
In this article, we look at some things you should keep in mind when choosing a marketing agency that will help your business succeed with its content marketing strategies.
What Is B2B Content Marketing?
Simply put, content marketing is the creation and distribution of engaging and relevant pieces of content to attract your target audience and turn them into customers. This can span everything from blogs and white papers to videos and ebooks.
It's a strategy for building trust and authority with your audience, getting your message in front of more people, and increasing your sales. B2B companies have many of the same needs as B2C (Business to consumer) businesses when it comes to content marketing.
However, their approach is often slightly different. For example, B2B content often takes a more educational and informative approach to its marketing strategy, as opposed to B2C content, which often takes a more sales-focused approach to its content marketing strategy.
B2B content marketing can also be way more focused on the problems and challenges that your customers are facing. Your content should help them solve these problems, through the various marketing channels at your disposal, which can ultimately lead them to decide to buy from you.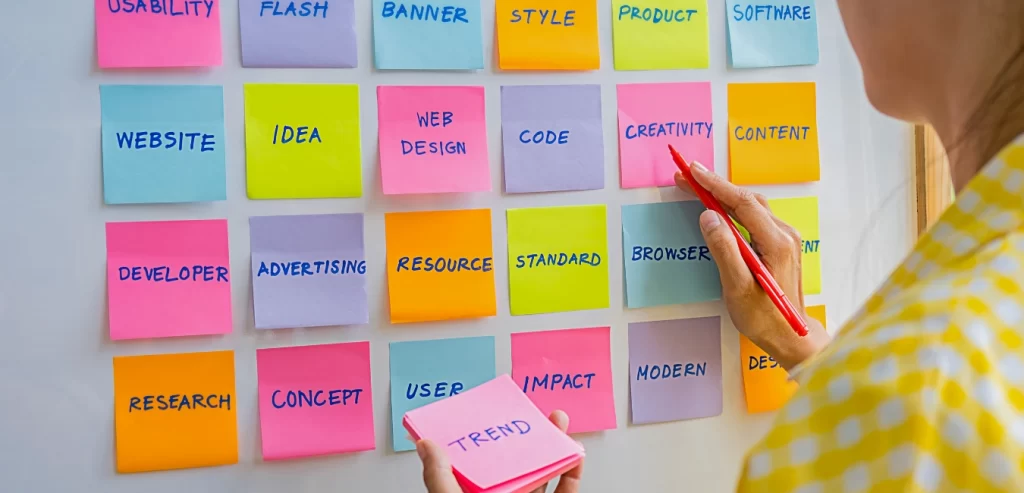 The Most Important Factors When Choosing A B2B Content Marketing Agency
There are many things that you should consider when choosing a marketing agency to provide B2B marketing services, and content strategy. However, these top four factors are going to be your most important ones.
Expertise
The first thing you want to look for in a content marketing agency is expertise. You don't want to hand over the reins of your content to an agency that doesn't have experience creating content for your industry or knows how to handle your integrated marketing communications processes.
It's important to find an agency that has at least some experience in your sector and can speak your language. Someone that can provide the marketing solutions you need.
Otherwise, you're unlikely to get the results you want from your marketing strategy.
Results
The next thing you need to consider is the agency's track record. Has the agency worked with B2B companies in your industry before? Do they have experience in particularly B2B content marketing, and If so, how did those campaigns turn out?
You also want to look at how many customers the agency has worked with and what industries they've worked with in the past. The more experience an agency has, the more likely they are to be able to help you succeed with your marketing strategy.
Pricing
Of course, you also need to think about the price of the content marketing strategy you are getting.
B2B content marketing agencies are not cheap, but it's often worth the investment. You want to make sure that you're getting a good value for the money, through the content strategy process. You can do this by shopping around when it comes to choosing b2b content marketing agency agencies and comparing their services, prices, and offerings.
Company Culture
Finally, you also want to make sure that the b2b marketing agency has a strong company culture. You want to work with an agency that fits your company's culture and can collaborate well with your team when offering various content marketing services. Making sure the agency is a good fit for your company culture is essential. This will help to ensure that your content marketing campaigns are successful in the long term as well.
Two Expert Tips To Help Find The Right B2B Content Marketing Agency for your marketing strategy
Go Beyond The Website
When you start looking into a B2B content marketing agency, it's easy to get caught up in reading too much on their websites and looking at their brochures. However, you shouldn't stop there. Instead, you should reach out to some of these content marketing agencies and talk to their representatives directly.
Get some feel for their personality and culture, their expertise, and the marketing services they provide. This can help you better understand how well the agency might fit with your content strategy needs and goals.
Use Reputation And References
A digital marketing agency can have a great website, an amazing sales team, and an incredible product, but if they don't have a good track record and references, it's a red flag.
You want to make sure that the agency you select has a good reputation. You also want to make sure that they have references that they can provide to you. This can help you feel more confident in your decision and make sure you don't end up with a bad experience.
Wrapping Up
Choosing the right B2B content marketing agency is critical to your success, but it's not an easy or quick process. It can be quite challenging to find the right content marketing agency for your needs, especially with the fierce competition in the marketplace.
To make sure you find the right agency for your business, make sure you keep these four things in mind as you're searching for the right content marketing agency.
It will help you find an agency that can help your business succeed with its content marketing needs.
One such agency to consider is NAV43. They are a digital marketing agency with a strong focus on content marketing services. Give them a call today.