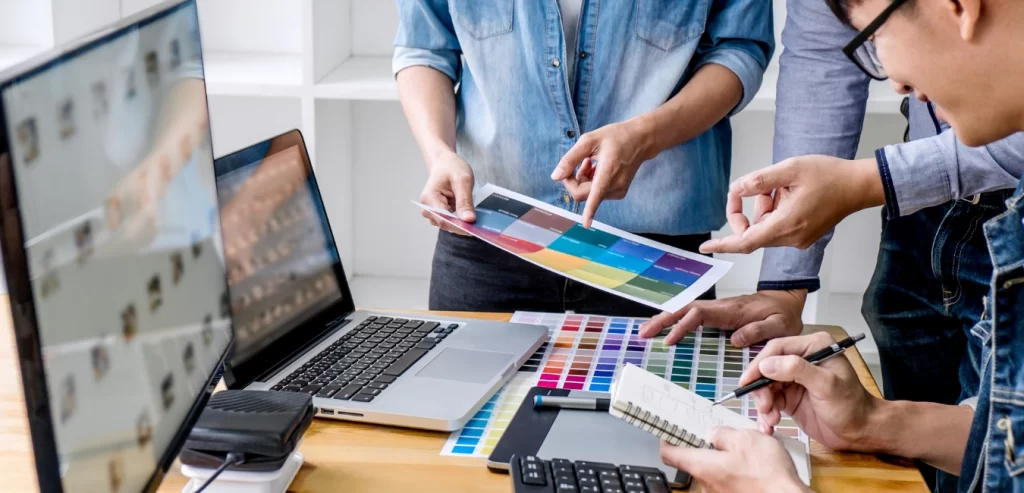 How would you like to create amazing SEO content? I am not just talking good. I am talking about content that everyone raves about. Content that adds value to people's lives. Content that has an impact and goes viral at the drop of a hat. Better yet; content that ranks at the top of the Google search results page.
Well my friend, hold on to your seat because I am about to share with you the holy grail of SEO content creation.
In this article, we will look at what exactly content for SEO is, and how to create content that ranks. I will share with you all the ingredients that go into the secret sauce of creating SEO content that grabs attention and entices engagement every time.
What is SEO content?
As any good SEO marketer worth their salt will tell you; they are basically just in the business of pleasing big Mr. Google in the sky. Every day, all day.
It all starts with a search query or keyword that a person types into the Google search engine tab to try and find an answer to a certain question they have. The job of a search engine marketer in a nutshell is to connect the answer to that question to a piece of content that will please the reader more than any other piece of content dealing with that search keyword on the net.
If the marketer does a good job and more people choose their answer; Google rewards them by ranking that specific piece of content higher on the Search Engine Results Page (SERP). This leads to even more people clicking on the content as it is more visible which leads to an increase in traffic to a brand's website.
Sounds pretty good right?
The only problem is that this whole process is extremely competitive. Everyone and their cat thinks that they have the answer to a specific keyword. The only way to stand out from the competition is to make sure you create content that is 10 times better than what is already out there and avoid common SEO content mistakes.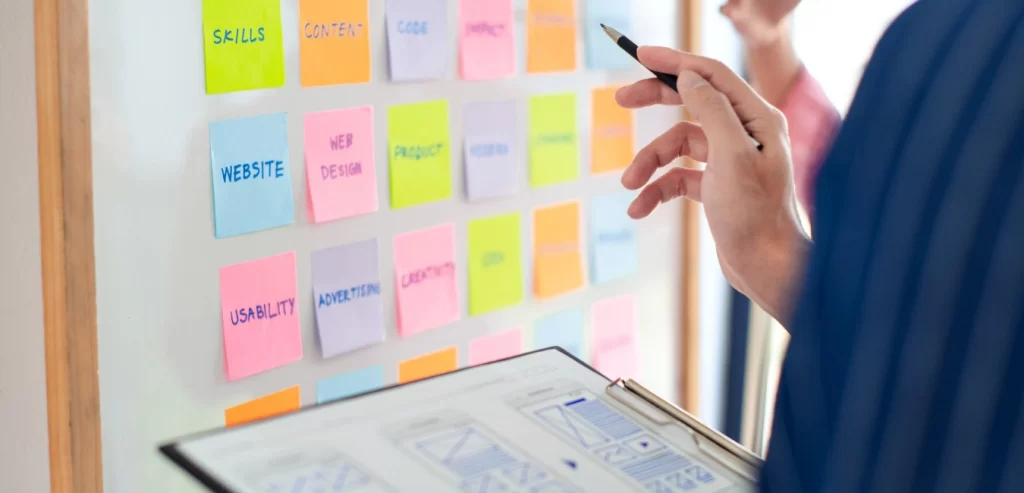 Types of Content
When we think of SEO content, blog articles pages, landing pages, and to a lesser extent product pages are the channels of distribution for this content.
This is where your content "lives", and where the searcher accesses it from when they search for their specific keyword.
There are various kinds of content that a marketer can use to make their posts more engaging.
Some examples include:
Long and short-form blog posts
Infographics
E-books
Checklists
Reviews and Testimonials
Videos
Comparison articles
How to guides
Case studies
The list is endless. The point is, as an SEO content creator you should see these various types of content as ingredients to pick and choose from to create irresistible content.
Knowing what content to use when and for whom gives you a huge advantage.
What Types of Content Should You Use?
Knowing what content to use in your post to have the most impact basically boils down to 3 considerations:
Search Intent
Analyzing the SERP
Establishing Brand Authority
Search Intent
Search intent speaks directly to what the reader is after when they are looking up a specific keyword, and how the content we are creating can best satisfy that intent.
There are 4 kinds of search intent to keep in mind:
This is when the searcher has a specific website in mind but searches for it in Google's search bar instead of typing in the URL.
Commercial investigative intent
This intent indicates that the searcher has a good idea of what they are looking to buy, but wants to do a bit more research before they are ready to pull the trigger.
This is when the searcher has already done their research and searches for keywords that indicate they are looking to make a purchase tout suite.
This is when a searcher is looking for general information or looking to be entertained. Creating content pieces focused on informational intent is a great way to grab the attention of prospective customers that have no clear idea in mind of what they want to buy.
Analyzing the SERP
The next consideration is analyzing what other content is ranking on Google for the same keyword you are targeting.
Things to consider when analyzing the SERP include:
What kind of content do they use in their posts?
What angle do they use in the article to answer the question?
What visual elements do they use?
Are the images they are using optimized?
What is the word count of the ranking article?
By analyzing the SERP you get a good idea of what kind of content you should create. Remember to create similar content but better.
Establishing Brand Authority
Lastly, we need to consider what type of content will resonate best with our target audience's question, and what content type will help build our brand's reputation as an authoritative source for a certain topic.
Keep in mind that when a searcher decides to click on a certain post, your brand's reputation as a trustworthy source is largely what gives them the necessary assurance that your post will not waste their time.
Final thoughts
Creating SEO content that stands out from all the mediocre content that is out there is the only way for your brand to rank high on Google's SERP.
By keeping the above-mentioned considerations in mind you will set yourself up for success.
It is also important to mention that content creation might not be for everyone. I would highly suggest that you reach out to an SEO agency should you feel that you have other skills you would rather focus on than just making content for the sake of doing it.
NAV43 is an SEO agency that specializes in SEO content creation among other things.
Reach out today to find out how they can help you.