How to Win Using Instagram Stories Ads
The popularity of video content has shown no signs of slowing, but it is constantly evolving.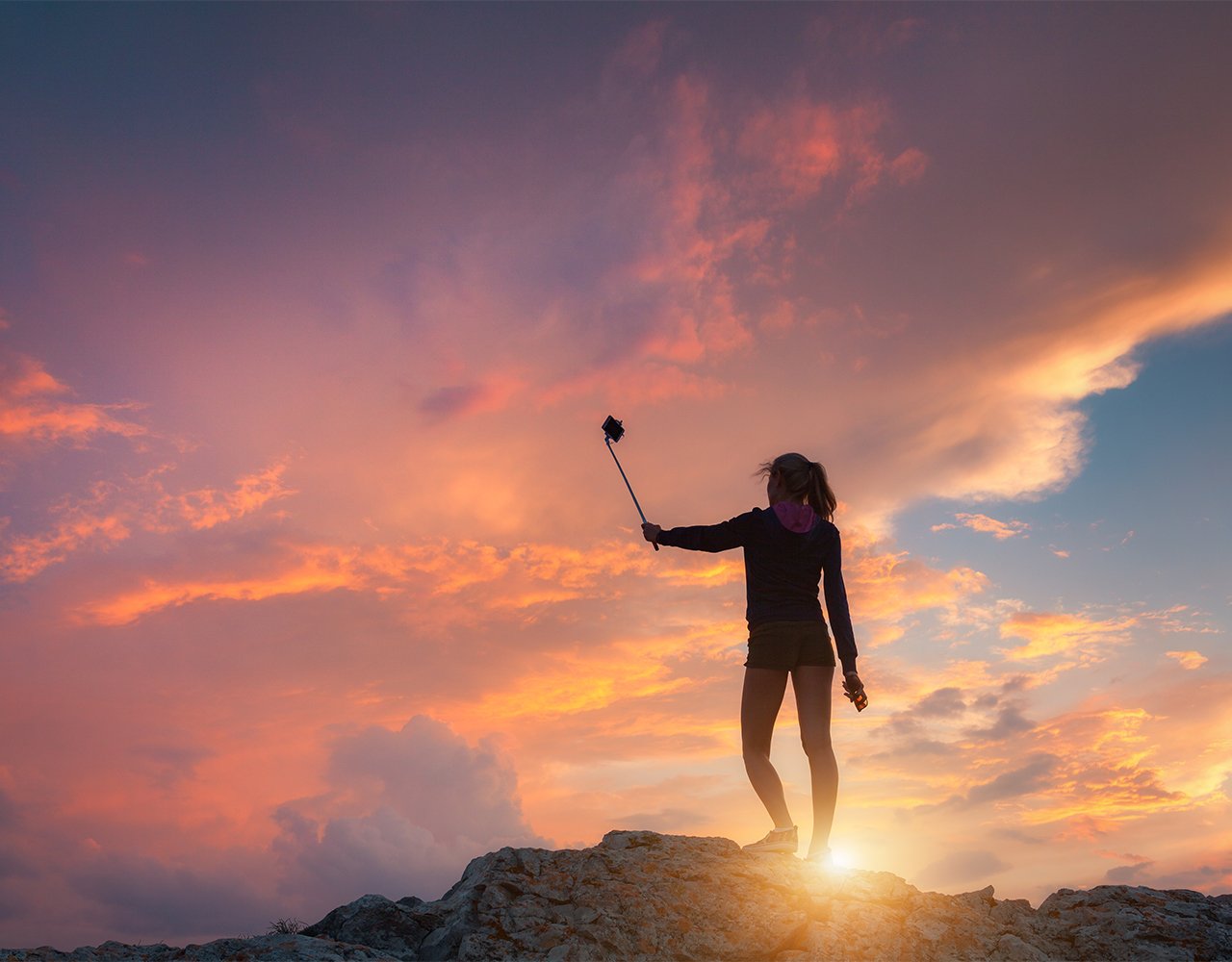 With Snapchat and Instagram Stories on the rise, a new precedent has been set for video content: 15 seconds or less. Since the release of Instagram Stories time spent on the platform has increased 33% (since 2014). Users under 25 are spending an average of 32 minutes a day on the platform and users over 25 spending roughly 24 minutes a day! Considering the undeniable popularity of the product, it came as no surprise when Facebook opened Instagram Stories up to brands as a new way to advertise. What does this mean for brands and marketers? More opportunity to advertise! What does this mean for consumers? More opportunity to connect with new and exciting brands.
What Are Instagram Stories Ads?
Instagram Stories is a feature that allows users to post content only viewable for 24 hours to their followers. Stories appear at the top of the user's home page, and can be accessed by tapping on the profile image of the user whose story you would like to watch. The Stories play continuously as new stories are added, with no break as the stories switch from users to user. On March 17, Facebook introduced Instagram Stories ads to their placement offering. The ads appear in between two stories of people the user follows and autoplay. The ads are marked only with a small "Sponsored" tag under the brand name. This makes for a seamless transition between user stories, and branded advertisement.
What Are the Advantages and Disadvantages?
Instagram stories is one of the few platforms where users are fully engaged while they consume the content. Unlike other social feeds that draw attention away with vanity metrics (likes, comments) and require the active involvement of scrolling, stories require the user to do one thing: watch video content. With the continuous rise of video consumption, this platform has made best use of a trend that is here to stay.
Other advantages of the placement include:
The ability to target a specific audience and demographic. Capitalize on the breadth of Facebook's targeting abilities and hyper-target your content & messaging. Comprehensive Facebook analytics. Get granular with your analysis using Facebook's comprehensive analytics so you can understand the true results of your campaigns. A global audience of over 700 million. Instagram allows brands to tap into a vast global network of Facebook & Instagram users.
While this placement has definite advantages, here are some considerations before you decide to spend your marketing dollars:
They are short lived. Viewers are only able to view and interact with the ad for the designated time it is on screen and/or swipe back to it during the story immediately following. Ads can be skipped. Users do have the option to skip through an ad by tapping on the screen. Impressions are low. Instagram is making sure not to lose sight of their UX. You can expect to get very low frequency (impressions per unique user) for ad placements. This means that brands must be smart, creative and quick with their branding and call-to-action. It's important to grab their attention, let them know who is talking to them, and tell them why they should watch and/or click.
Best Practices for Instagram Stories Ads
This placement may only be a few months old, but there are some very important best practices to keep in mind when creating an Instagram Stories ad: Ensure the branding and call-to-action are up front and prominent. You've only got a few seconds to make an impact so it's crucial to clearly tell them who you are, what you're offering and why they should care. Make it worth their while. Create your Stories content so that it clearly demonstrates to the user what value your product or service will bring to their life. If your objective is brand awareness, ensure the brand values and unique selling points are crystal clear. Don't forget to tell them where they can find you after. Make sure it is visually appealing. Just like the Instagram feed, Stories should be aesthetically pleasing so viewers are inclined to watch and engage. Content should be full screen, with easy-to-read messaging and include colours and images that fit your brand's identity.
How to Get Their Attention
Keeping the attention of consumers these days is difficult! With new and exciting content around every corner, how does a brand participate in a way that is engaging but also converts?
Pattern Interrupt
The primary building block of engaging content starts with what's called a "pattern interrupt" which is exactly what it sounds like – finding a way for your content to interrupt the user's regular pattern of consumption with something that is irregular enough to capture their attention. Samsung Canada has done a great job with this by using movement and colour in an irregular  and eye catching way.
The NAV43 Take:
Room for improvement? The call to action is not prominent enough considering how captivating the video is. Without an eye-catching CTA, it is unlikely that users were able to click through before the 15 seconds were over. Pro Tip: Instagram Stories placement is a great way to gain brand awareness. With that in mind, CTR will be lower than other more traditional placements so it is important to optimize for the correct goal. We recommend split testing by campaign objective; optimize for website clicks and video views (assuming the creative is video). With the assumption that fewer people will click through from the ad, we can leverage the earned brand awareness of the video views remarketing audience with supplementary campaigns.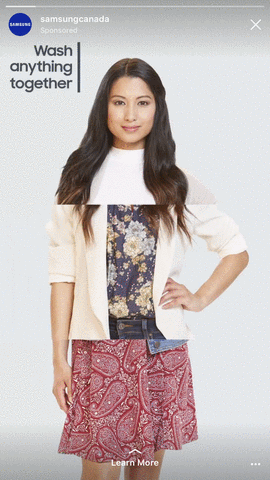 Communicate Your Value
Think of your campaign as if it were an elevator speech. You have 15 seconds to clearly articulate who you are and what you're offering. What is the "hook" that will speak to the specific audience being targeted? Remote Year did their homework and knew their target audience of millennials love to travel and desire a life of freedom. They translated that concept into a visually engaging advertisement with a clear call to action.
The NAV43 Take:
What could they have done better? Using pictures made for a less engaging user experience than video and the filter they used made it less eye-catching than it could have been. First person video portraying these moments would have communicated the value proposition on a  much more compelling level and fit in natively between the other user accounts it was placed between. Pro Tip: To have visibility into whether a "hook" resonates with a specific audience, separate out the audiences into different ad groups. Create groups of interests or other qualifiers that you believe the hook will resonate with and let the data do the rest.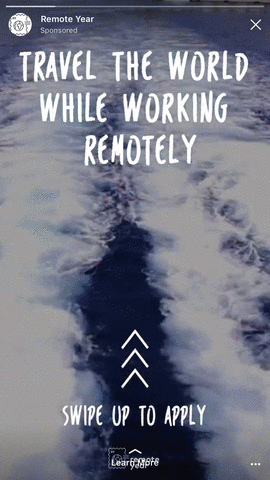 Avoid Being Clickbaity
The word free used to go a long way, but consumers have wised up over the years. Free is often met with skepticism and sometimes completely disregarded. We suggest staying away from this type of click bait strategy since it often does more harm than good. Earn with Drop used Lululemon's high brand awareness and the word free to entice people into clicking through. Since they are a points-based incentive program, the idea of "free" actually comes at a price which is rather misleading.
The NAV43 Take:
We have to give them credit where it is due. The contrast between the image and the call-to-action is eye-catching and it's very clear what the ad wants the user to do. If we were to redo the creative, we would use a video that demonstrates the app in action. The dimensions of the creative are perfect for demo-style creatives since it is the full phone screen. Pro Tip: Instead of baiting people into clicking through, pique their interest with the demo video and remarket to their video views by mentioning the stores you think they will be most interested in. This is another opportunity to test which "hooks" – in this case, stores – the target audience is most interested in!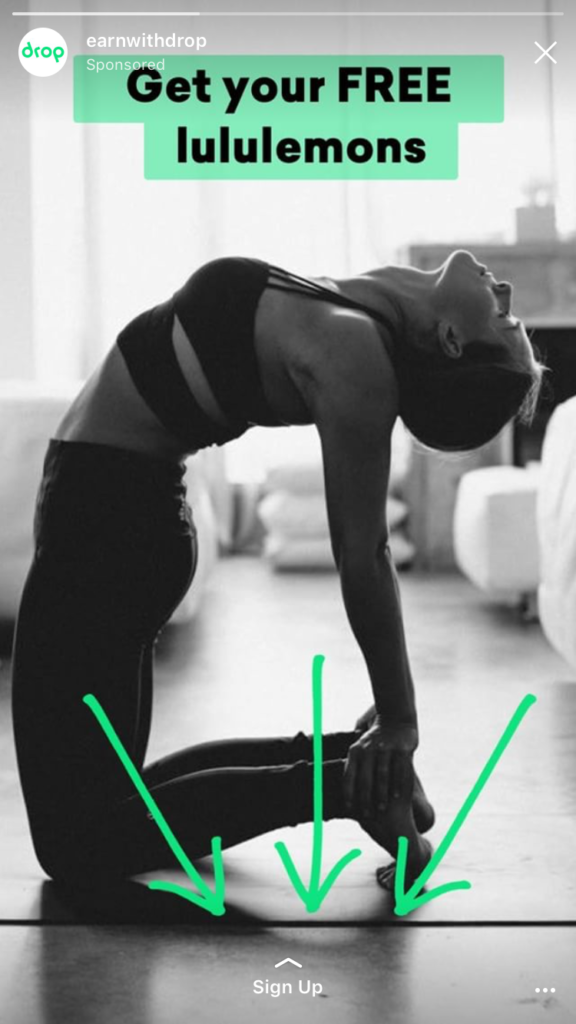 So what?
Instagram Stories Ads are a great way to engage with a consumer when they are actively consuming content on their phones. It's no secret however, that advertising to consumers this way doesn't always get you in their good books. So how do you make sure consumers aren't tapping to the next story when your ad comes up? Be genuine and create content that reflects that. Target your messaging and creative so it feels truly relevant.  Show them value, and they will follow.
hether you're after sales, lead submissions, website engagement, product consideration, or others, there are tools and methods you can leverage to achieve your marketing goals!

hether you're after sales, lead submissions, website engagement, product consideration, or others, there are tools and methods you can leverage to achieve your marketing goals!

It can be difficult to know the difference between the two aforementioned tactics, and even more difficult to know when to use them.

It can be difficult to know the difference between the two aforementioned tactics, and even more difficult to know when to use them.

Telling Google Ads how much your conversions are worth will help generate greater performance.

Telling Google Ads how much your conversions are worth will help generate greater performance.