How To Choose An SEO Agency: 12 Easy Steps
Follow these 12 easy steps to find the right SEO agency for your business and take your online presence to the next level!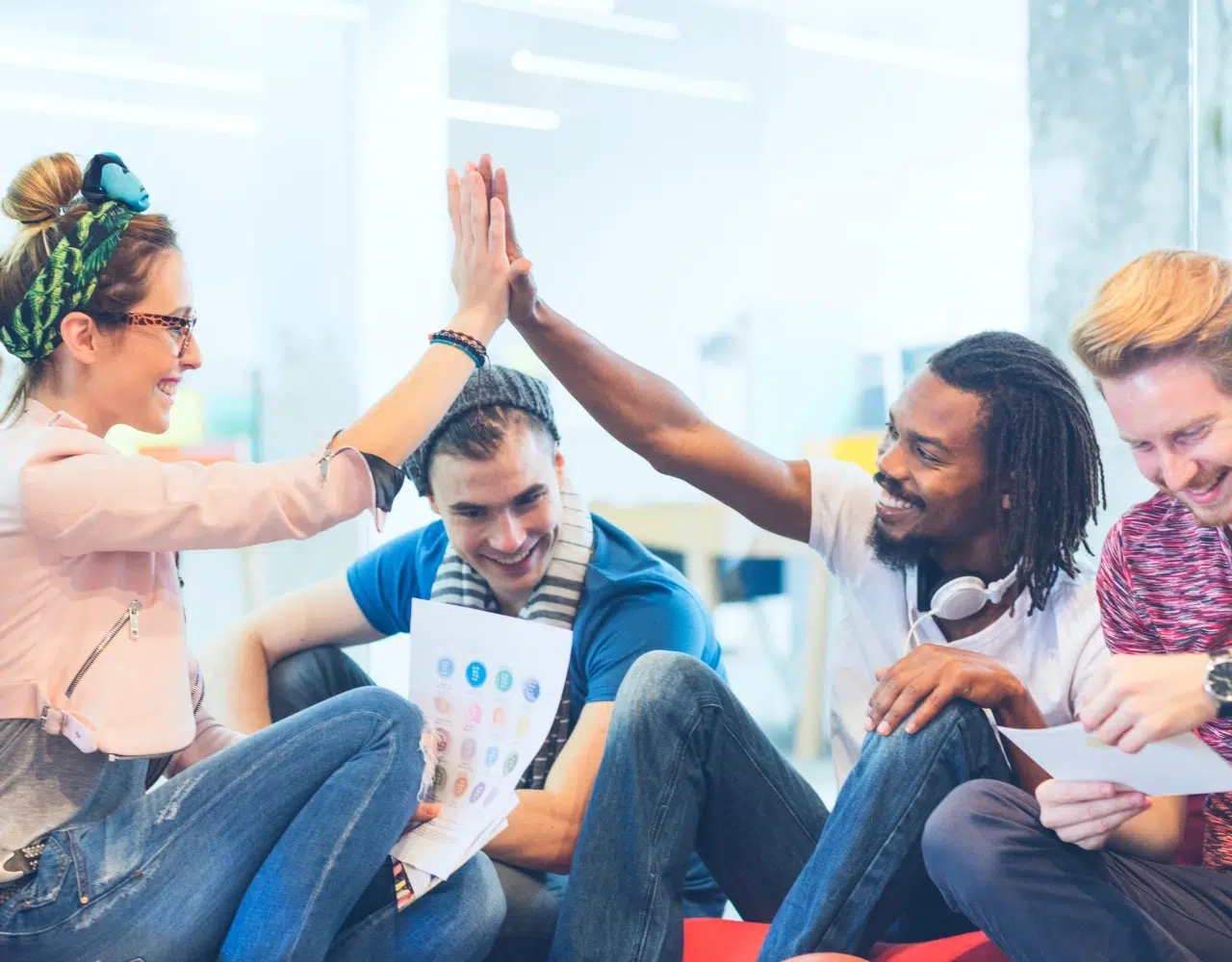 SEO is a powerful tool in the world of marketing. It can boost visibility, skyrocket traffic on search engines, open up a new world of potential customers, and ultimately lead to sales and profits. But how do you choose an SEO agency for your business? Here are some tips on selecting a reputable agency for your needs:
12 Steps To Choose An SEO Company
Below are some practical tips on how to choose an SEO agency.
1. Understand Your Goals
You can't have the right SEO agency if you don't understand what you want to achieve with SEO. Think about what you want to accomplish and develop specific goals you'd like to reach, such as increasing organic search visibility or improving your website's ranking for particular keywords. A clear idea of your goal will help you narrow your choices when picking the right SEO company.
When setting your goals:
Think short-term and long-term: The biggest mistake you can make is focusing on your SEO strategy's short-term gains. Look at your immediate objectives and what you want to achieve in the long run.
Ensure your SEO strategy aligns with your business goals: The goals you set should be related to the overall objectives of your business.
Set achievable goals: Make sure that your goals are realistic and achievable. When you set unrealistic goals, you'll be disappointed if you fail to achieve them.
Your SEO goals should be:
Measurable: Your goals should be measured using metrics like website visits, organic search rankings, etc. Don't forget to track your progress!
Realistic: Some goals are reasonable on paper but impossible to achieve. Set realistic goals that you can achieve. For instance, aim for a 10% increase in website visits instead of 100%.
Time-bound: Give yourself a time frame, and don't forget to track progress regularly. The most successful SEO campaigns have clear timelines and deliverables.
Challenging: While you don't want to set impossible goals, make sure your goals are still challenging enough so that they drive you and your team forward. You don't want to entrust the right SEO company with a task you would have easily achieved yourself.
Objective: Objectivity is also necessary when setting goals. Don't set goals that are biased and subjective. For instance, "increasing the number of website visitors by 10% within 3 months" is more objective than "making my website popular."
2. Set A Budget
One of the things most business owners ignore when choosing an SEO agency is the budget. Setting a budget for SEO services is extremely important as it helps you narrow your options and pick an SEO partner that fits your price range.
When setting a budget:
Consider the cost of various services: Research what SEO agencies charge for the same services to get the best rate possible. Overspending on SEO and not achieving desired outcomes is a big financial mistake.
Consider the cost of long-term SEO: Avoid focusing on the immediate cost of SEO. Focus on the long-term costs that come with it. This includes monitoring, analytics, and reporting.
Keep room for growth: Make sure your budget is flexible enough to accommodate changes in the future. This way, you can adjust your strategy without worrying about going over budget.
Set a range rather than a fixed rate: It's more practical to set a budget range instead of an exact amount. This will provide you with considerable bargaining flexibility.
Have a clear exit plan: Prepare a plan if the project doesn't go as planned. This will save you from any potential losses or unexpected expenses.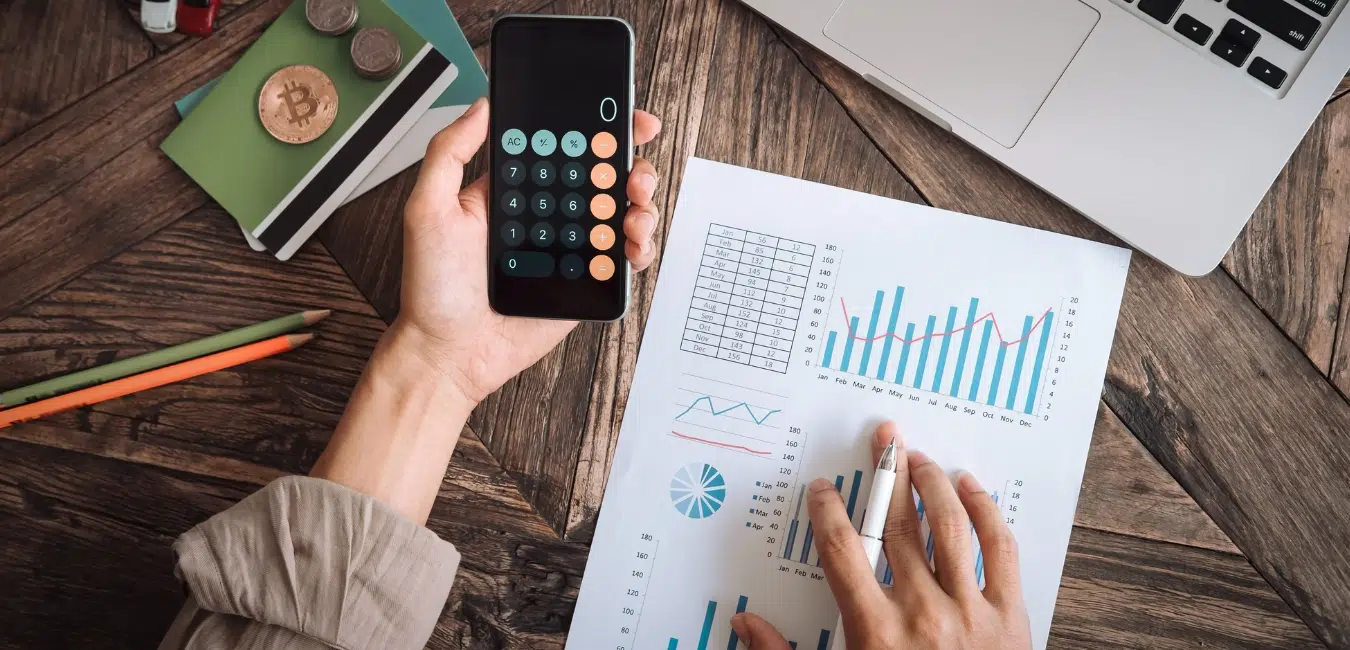 The overall cost of SEO will depend on the size and complexity of the project. Be guided by the objectives of your SEO campaign and ensure that you get value for money.
Also, don't forget to factor in any bonuses or extra services the SEO company may offer, such as website analytics and other professional services.
3. Look At Their Portfolio
One of the most critical steps in choosing an SEO agency is to look at its portfolio. The portfolio will give you an idea of what the agency can do and whether it aligns with your business goals and expectations. It can also provide insights into their success with other clients, indicating the results they can achieve for you.
When looking at their portfolio, look at a wide range of projects, not just the most recent ones. This will give you a better idea of their capabilities and how long they've been providing SEO services. If possible, get in touch with some of their previous clients to get an idea of their experience working with them.
4. Ask Questions
It's important to ask questions when choosing an SEO company. This way you'll know exactly what you're getting into. Ask about their process, the tools and strategies, the timeline they typically work within, and past successes. It would be best if you also asked about pricing and packages available so that you know what your budget is working with.
Finally, don't be afraid to ask any questions, even if they seem simple or silly – it's better to ask now than be disappointed later!
When asking questions:
Be prepared to answer some questions yourself: You need to be able to provide the SEO partner with a clear idea of what your goals are and what you expect them to do.
Be open-minded and don't expect an exact solution from the start: SEO isn't an exact science, so different agencies may have different approaches.
Be honest about your budget: Be frank with an SEO company about the budget you have to work with. This honesty will help them create a plan that works for you and is tailored to fit your unique SEO needs and goals.
5. Consider Their Reviews And Referrals
There's nothing more reliable than a personal recommendation. Therefore, if you have any friends, family, or colleagues who have worked with the best SEO companies in the past, it's worth asking them for their opinion. They can give you an unbiased perspective on their experience and whether or not they recommend working with that particular agency.
You should also use online reviews to understand what people say about the SEO firm you want to hire. Sites like Google and Yelp can be great resources for finding honest reviews from past clients.
Remember, not all reviews you read online are genuine. Some SEO agencies sponsor reviews, so take the time to read and research different sources before deciding.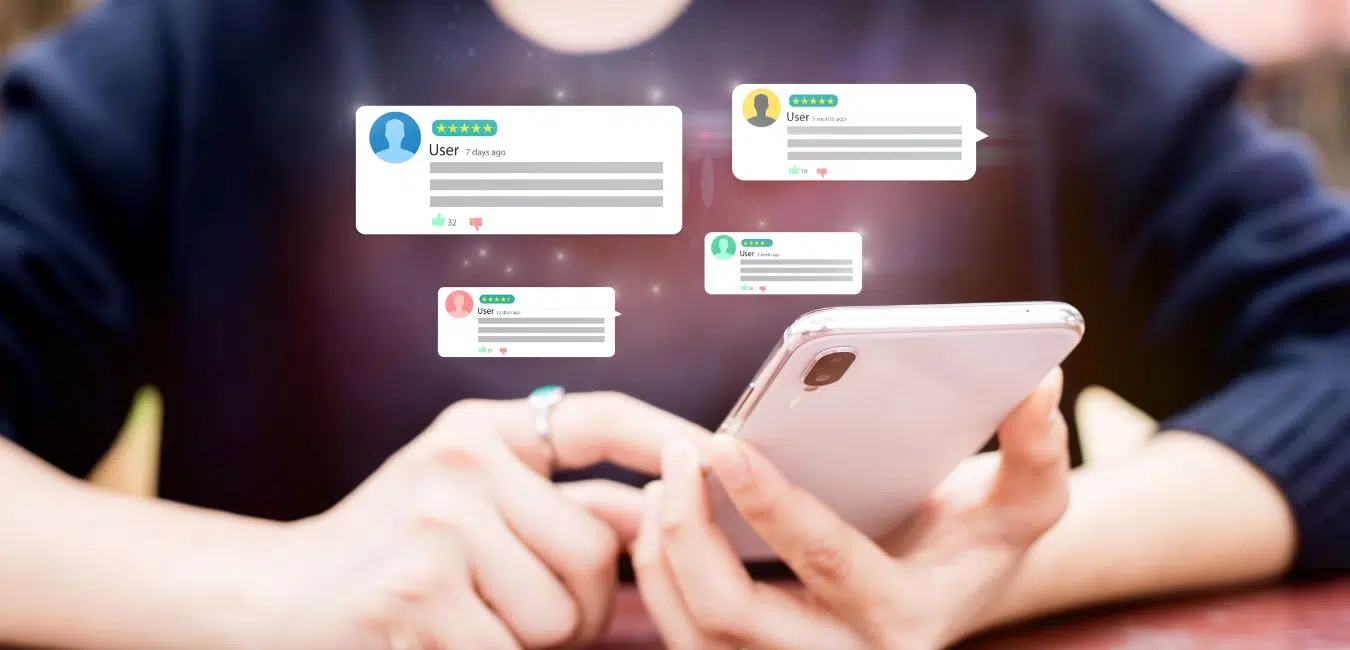 Some of the red flags to look out for in reviews include the following:
Overly glowing reviews with few details: Some reviews may be artificially positive, with few details about why the reviewer is so satisfied. For instance, a review that simply says "Great service" without describing specific examples of the agency's performance might be suspect.
Reviews that are too similar in tone or language: If all the reviews seem to be written in a similar style and share similar language, they could be sponsored or fake. For example, suppose all the reviews mention "excellent customer service" in almost the exact words. In that case, it could be a sign that the same person or group wrote them.
Reviews with typos and grammar mistakes: While no one expects reviews to be perfect, the review may not be legitimate if there are numerous typos or grammar errors.
In addition to researching online reviews, ask the SEO company for referrals from some of their past clients. This will give you a more accurate idea of what it's like to work with them. You can even contact these clients directly to get their honest feedback so you can get a clearer picture of the agency's services and whether they fit your needs.
6. Check Out Their Professional Memberships
Another way to determine if an SEO company is reliable is by looking at their professional memberships and certifications. If a company is a member of specific organizations, like the Search Engine Marketing Professional Organization (SEMPO), it could indicate that they are committed to staying current on industry standards.
Look for certifications from search engine companies and other online marketing platforms. For example, if the agency has Google Partner or HubSpot certifications, it could be a sign that they know what they're doing.
The best SEO service provider is more likely to provide quality services by being a member of professional organizations and having certifications. It also indicates that they are willing to invest in their business by learning about new developments in the industry. They also demonstrate their commitment to providing their clients with the best possible services.
7. Ask For Case Studies And Client Examples
The best SEO agencies keep a portfolio of their past and present clients. They should provide you with case studies and client examples of successful projects. This will give you a better idea of their capabilities and how they have helped other businesses.
It's also vital to ensure these clients are in similar industries as yours so that the work they did for them is relevant to your business's needs. Ask the SEO company for client references and contact them to get an idea of the results they achieved working with the agency.
However, be aware that some SEO agencies may try to provide you with 'cherry-picked' examples of their work. It's best to dig deeper and ask for more detailed information that could prove the success of their campaigns, such as website traffic reports or rankings achieved over time. Verify the agency's success stories on credible third-party review sites.
By asking for case studies and client examples, you can determine if the agency can deliver the services they promise. You can also use this information to compare agencies and make an informed decision.
8. Review The Agency's Process & Strategies
At this stage, knowing exactly what processes and strategies the SEO agency will use to improve your website's search engine rankings is essential.
Ask them questions about their approach, and ensure they provide a detailed overview of their proposed strategy. Are they using ethical methods that comply with Google's webmaster guidelines? How do they execute SEO strategies? What key SEO performance indicators do they measure? Do they offer link-building solutions? Do they have experience in building content-rich websites? Have they tackled similar projects in the past? Understanding how your potential SEO agency works is critical, as it will provide insight into how they manage campaigns and deliver results.
Ensure the agency's process and strategies are tailored to your business needs. If they provide you with a generic approach that doesn't consider the specifics of your industry, this could indicate that they don't have enough SEO experience and may be unable to deliver effective results.
9. Evaluate Their Communication & Reporting
Communication is critical when working with the best SEO agency. They should be able to keep you updated on the progress of their work and provide detailed reports on the performance of your website. Ask the agency how they plan to keep you informed throughout the project period and what reporting tools they use.
The SEO company should also be contactable during business hours and willing to answer any questions or concerns you may have. Good communication is essential for a successful SEO campaign. It allows both parties to stay on the same page and work together towards achieving results.
At this point, you should also choose your communication channels. Communication channels will depend on your preference and the preferences of the SEO company. Some prefer phone calls or emails, while others use project management tools like Trello or Slack.
Regardless of the method, ensure you and your agency are on the same wavelength regarding communication. This will ensure that nothing gets lost in translation and both parties are always on the same page.
10. Review Their Pricing & Terms
Price is a factor to consider when choosing an SEO agency, but it should not be the deciding factor. You should prioritize quality over cost and choose an SEO agency with experience and results.
That said, reviewing their pricing structure and terms is still necessary before signing any contracts. Ask for a detailed breakdown of their costs and any additional fees. Are there setup fees or monthly retainers? Do they charge for changes or extra work? Is the SEO pricing structure flexible to accommodate your budget?
By understanding how they price their services, you can ensure that you are getting value for money and will avoid being hit with unexpected costs down the line.
Once you've done your due diligence and asked all the right questions, you should clearly understand which SEO agency is best for your business. With the help of an experienced and reliable agency, you can expect to see improved search rankings and increased website traffic on search engines in no time!
11. Get Everything In Writing
One of the biggest mistakes you can make when choosing an SEO company is not getting everything in writing. No matter how much you trust the SEO company or how reputable it may seem, it's always essential to have a contract that outlines both parties' responsibilities and expectations.
A well-drafted agreement should cover payment terms, project scope, timelines, communication protocols, and termination conditions. It should also include clauses that protect both parties in the event of a dispute or disagreement.
A contract will provide peace of mind and ensure everyone is on the same page throughout the project. So make sure to get everything in writing before committing to an SEO agency.
12. Always Get Multiple Quotes
Finally, getting multiple quotes before deciding is always a good idea. These quotes will give you an idea of the market rate for SEO services and help you identify any potential red flags or hidden fees.
There's no universal number of agencies you should talk to. Get quotes from as many as possible, and narrow down to the best SEO companies based on the other factors outlined in this article.
Comparing multiple quotes helps you make an informed decision that considers your needs and budget.
5 Benefits Of Working With Professional SEO Agencies
Below are some main benefits of working with a professional SEO agency.
1. Expertise & Experience
A good SEO agency will provide you with the expertise and experience needed to get the best results from your SEO campaign. They understand how search engines work, what keywords to target, and which strategies are most effective for achieving success.
2. Time Savings
Search engine optimization is a complex process that involves many different moving parts. If you attempt to do it yourself, it'll consume lots of hours you would have used to focus on other aspects of your business. A professional will handle everything for you, from planning to execution. This saves time and money in the long run.
3. Increased Visibility & Traffic
A good SEO agency will use the best practices and strategies to help your website rank higher in search engine results. This increases your site's visibility and attracts more organic traffic on search engines. Ultimately, this leads to increased sales and conversions.
4. Improved ROI
An SEO company can help you achieve an improved Return On Investment (ROI). They use strategies that help drive more qualified visitors to your site, boosting your bottom line.
5. Dedicated Support
The best SEO company provides unmatched customer solutions. They will monitor your progress and ensure that all goals are achieved on time. You can access them anytime and have your SEO problems solved in real-time. They also provide feedback so you can continue improving.
Work With An SEO Agency That Understands Your Business
Working with an SEO company that understands your business goals, objectives, mission, and vision is essential. At NAV43, we use a performance marketing approach to search engine optimization that focuses on understanding your specific goals, industry trends, and competitors. This approach ensures that we are tailoring our SEO efforts for maximum success.
We also use advanced tools to track performance and measure the impact of our efforts in real-time so that you can see tangible results from our work. Despite the size and scope of your SEO project, working with us is a surefire way to get value out of your investment. Contact us now!
Wondering how much do Google Ads cost? Explore the essential cost considerations, optimization tips, and cost management strategies for your PPC campaign.

Wondering how much do Google Ads cost? Explore the essential cost considerations, optimization tips, and cost management strategies for your PPC campaign.

Learn the significance of accurate measurement and why you need to audit your conversion actions before going into optimization and scalability mode in your Google Ads account.

Learn the significance of accurate measurement and why you need to audit your conversion actions before going into optimization and scalability mode in your Google Ads account.

hether you're after sales, lead submissions, website engagement, product consideration, or others, there are tools and methods you can leverage to achieve your marketing goals!

hether you're after sales, lead submissions, website engagement, product consideration, or others, there are tools and methods you can leverage to achieve your marketing goals!