Content that focuses on SEO best practices can be extremely beneficial to the online presence of a brand. The key to successful SEO content is creating articles that are informative, useful, and engaging.
This sort of content acts as a vehicle that quickly and easily shows your brand's abilities, and builds trust with your target audience in an authentic way.
For many small businesses, however, creating regular SEO content might seem like a daunting task. There are tons to keep in mind and keep organized, and even then there are no guarantees that the content you create will help your SEO efforts.
This article will cut through all that background noise, and show you how to create an SEO content strategy that works. Quick, simple, and easy.
What is an Effective SEO Content Strategy?
Basically, an effective content strategy boils down to the strategic planning, analysis, and management of content to set a brand up for marketing success.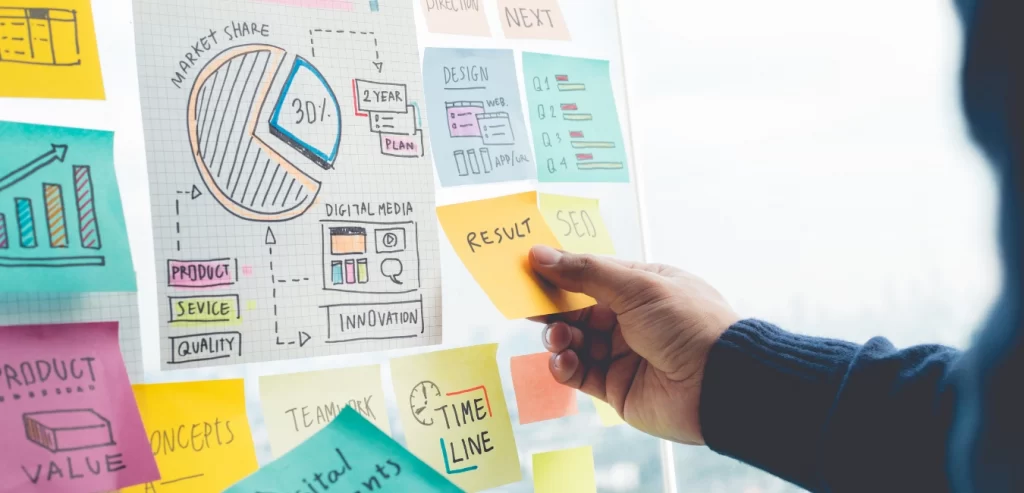 How to Create an SEO Strategy that Works:
Identify your SEO content goals
The most important thing to keep in mind when creating an SEO content strategy is your ultimate goal. By identifying your overall goal, determining what type of content and tactics to use become much easier. Your goal helps you stay focused and provides an anchor for all your strategic planning. Make sure your goal is always; Specific, Measurable, Achievable, Realistic, and Timebound (S.M.A.R.T.)
Create an editorial calendar
An editorial calendar is a tool used by content managers to make sure all the information about the content for a specific period is kept in one accessible place. Editorial calendars vary in what it includes based on the needs of the brand, but generally speaking would include elements like:
Publication due dates, description of the content, who is responsible for the content, and publication status.
An editorial calendar is crucial for building a good SEO content strategy as it provided a central location to track different content initiatives.
Conduct effective keyword research
Keyword research is the foundation on which a good SEO content strategy is built. 
By researching what keywords your target audience is using, you can easily discover their search intent, and make sure to create content to speak directly to them, their needs, and pain points.
Include a mix of different content types
There are a wide variety of content types available to you to pick and choose from to spice up your SEO content. Knowing how to choose the right SEO content is very important.
Some content types include:
Blog posts
Infographics
Ebooks
Videos
Reviews and testimonials.
Case studies
How-to guides.
When deciding on what type of content to use, always keep the target audience's search intent firmly in mind. Analyze what the competition is doing and make sure you create content that answers the searcher's question and sets your brand up as a source of authority on the specific keyword.
Create content that serves a purpose
Competition for the attention of your target audience is fierce. The only way you will grab their attention and hold it long enough to convince them of your brand is by producing content that is both valuable and relevant to your target audience.
You need to make sure you establish a connection with your target audience by creating content that uses your brand voice, ethos, and style to resonate with them.
Each content piece should serve a specific purpose, and ideally, each new post should compound on what came before to build SEO momentum. Avoid the 6 common SEO content mistakes at all costs.
Final Thoughts
By spending some time before you start creating content to thoroughly plan out your SEO content strategy you will set yourself up for success.
In this article, we looked at what an effective content strategy is, and we also identified some key components of an effective content strategy like:
Identifying your content goals
Creating an editorial calendar
Conducting effective keyword research
Consider a mix of different content types
Creating content with a purpose
Crafting an SEO content strategy can feel overwhelming when you have to do it alone. Working with an experienced team of SEO specialists to plan a strategy for your business is always preferable. NAV43 is a marketing agency with a strong focus on SEO. Give them a call today to find out how they can help you grow your business.